The premium conference for oil field chemists and engineers. Updates on novel technology, lab and field experiences presented by key personnel from academia and the industry.
Meld meg på
Dear colleagues, fellow chemists, scientists, engineers and students
It is my pleasure to invite and encourage you all to submit an abstract for the 2017 Oil Field Chemistry Symposium to be held at Geilo, Norway.
Keep yourself updated
Our petroleum industry is under pressure, facing low oil prices and cost reductions on all levels. In such times it becomes important, perhaps even more than before, to keep in contact with your colleagues and prospective partners in order to share knowledge and ideas, to participate in eager discussions and, to get inspired.
Program 2017
The short course and the key note in 2017 is on Reservoir Souring, but our program covers the value chain from reservoir to production and process. We will present papers and posters within reservoir souring, scale, EOR, corrosion, flow assurance, separation and production enhancement. The topics span from microscale to macroscale, from laboratory to field cases, and will be presented by both academia, operators and vendors.
At Geilo, we come together to share our experience and broaden our knowledge base, with the understanding that oilfield production chemistry plays a key role in solving our current and future challenges.
The delegates
The delegates of the symposium are normally representatives from operators, research institutions, vendors and manufacturers , as well as students and your next generation colleagues.
Dont miss this unique opportunity of combining knowledge update, sharing experiences and to interact With fellow colleagues in the excellent facilities of Dr Holms Hotel.
Register today, we look forward to welcome you in Geilo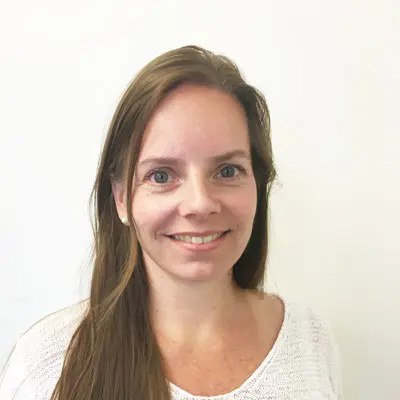 Sylvi Høiland, Statoil
Registration Short Course at Dr Holms Hotel
In the conference area 2nd floor
Short Course - Reservoir Souring
Anthony F. Mitchell, Statoil ASA
Registration for OFC Symposium
Dinner in the hotel restaurant
Registration
Conference area 2nd floor
Welcome
Sylvi Høiland, Statoil ASA, and Program Chair 2017
KEY NOTE
Reservoir Souring – How much do we actually know?
Anthony F. Mitchell, Statoil ASA, Norway
Reservoir Souring
Chair: Sylvi Høiland, Statoil ASA and Lise Olausssen, Tekna
1 Qualification and field performance of subsea H2S scavenger injection
Maria Lioliou and Janne Sandrød, Statoil ASA, Norway, Marko Stipanicev and Øystein Birketveit, Schlumberger, Norway
2 CSI North Sea: New Microbiological Methods Allow Biocide Treatment
-to Target Source of Microbial Contamination
Alison Chalmers, Andrew Cale, Clariant, Peter Yeats,TAQA,Bratani, Andrew Millar, BiSN Laboratory Services Ltd, UK
3 Scale Risks Associated with Produced Water Re-injection System in a Sour
-Offshore Oil Field – A Case Study
Andrew Rafferty, Alessandra Allegrucci, Maersk Oil, Denmark, Gordon Graham, Dario Frigo, Scaled Solutions, UK
Scale inhibition and treatment
Chair: Sylvi Høiland, Statoil ASA and Lise Olaussen, Tekna
4 The Effects of Near Wellbore Mineralogy on Scale Inhibitor Squeeze Lifetime:
Laboratory and Field Evidence from a North Sea Field
Alexander Nelson and Tom Mordal, Schlumberger Norge
Chair: Gordon Graham, Scaled Solutions Ltd and Gill Ross, Shell, UK
Identification of Water Samples Transported through the Reservoir and Identification of Geochemical
-of Geochemical Reactions occurring in Ekofisk
Oscar Vazquez and Yisheng Hu Kusumah, Heriot Watt University, UK
6 Gas spiking of a Scale Inhibitor Squeeze Treatment Enhanced Re-start of a Low Pressure Well
Olav Martin Selle, Anne Marie Busch Andersen, Tonje Aaring, Øyvind Gustavsen, Statoil ASA, Norway, Emma Williams, Alex Thornton, Vasan Singaravel, Clariant Oil Services, UK
7 Chemical Placement in Long Horizontal wells in high permeability sandstones
Challenges for Treatment and Effective Modelling.
Amarpreet Kaur, Robert Stalker, Gordon Graham Scaled Solutions Ltd,Stephen Heath, Tim Wright, Baker Hughes, Hongyan Ji, Simon Brown & Caroline Kelly, Chevron North Sea Ltd, UK
8 Development of a Novel On-Site Residual Analysis Technique for Phosphonate Scale Squeeze
Inhibitors to Enhance Scale Squeeze Management in Sub-Sea and Deepwater Wells
Stephen Heath, Sarah McClenaghan Baker Hughes, UK, Gordon Graham and Kirsty MacKinnon, Scaled Solutions Ltd, UK, Paul Mundill and Joonas Siivonen, Aqsens OY, Finland
Departure for Snow Rafting
Production Enhancement & Field Cases
Chair Steinar Hauan, Lundin Norway and Lise Olaussen, Tekna
9 Development of an advanced characterization technique for dynamic emulsion stability
Amit Patil, Umer Farooq, Anders Brunsvik, Trond Størseth, Stein Tore Johansen, SINTEF, Norway
10 Subsea Scale Squeeze Applications in the North Sea; a Case Study in Reducing
Treatment Volumes Whilst Extending Squeeze Treatment Lifetime
Myles Jordan, Nalco, Tyne Bradley, Shell, Louise Sutherland, Nalco,
11 Selection of Surfactants for Gas Well Deliquification
P. Shoeibi Omrani and F. Vercauteren, TNO, The Netherlands,
12 A Holistic Approach to Separation Issues on the Troll B Installation
Simon Våge ,Schlumberger Norge, Sylvi Høiland and Peter Aardal, Statoil ASA, Norway
13 Collaborative work enables environmentally compliant production, whilst
ensuring integrity and reducing OPEX
Gill Ross and Andrew Doherty, Shell, UK, Dana Wilson and Emma Macgill, Nalco Champion
14 Field Case: Chemical Challenges during the First Three Years of Production
Guro Aspenes Roness, Mary Karunakaran, Tor Gunnar Aksland, Heidi Kristin Thoresen Lundegaard, Jasna R. Holstein, Anthony F. Mitchell, Hans Petter Rønningsen, Statoil ASA
Flow Assurance
Chair: Anthony F. Mitchell, Statoil ASA, Stephen Heath, Baker Hughes
15 Evaluation of Asphaltene Inhibitor Performance by Dynamic Flow
David Nichols, Gordon Graham. Scaled Solutions Ltd, UK
16 Wax Inhibitor Qualification on a North Sea Offshore Installation Using Dendrimer Chemistry
Rachael Cole, Tore Nordvik, Simon Wåge,Schlumberger, Norway, Shekhar Khandekar, Schlumberger, USA
17 Discovery of a true green low dosage hydrate inhibitor anti-agglomorant for
the Norwegian Continental Shelf
Xiaoyun Li, Øystein Amundsen, Keijo Kinnari, Kjell Askvik and Alexandra Cely, Statoil ASA, Norway, Malcolm A. Kelland and Eirin Abrahamsen, University of Stavanger, Norway
18 Halite Removal and Control, Extending Production Uptime and Reducing
Treatment Cost: Case Studies from Onshore Europe and USA
Clare Johnston, Manojkumar Bhandari, Julie Fidoe, Fabian Lughart, Nalco, UK
Poster session
3-5 minutes presentation for each poster
Posters up for discussion / Snacks and beverages
08:25
Exotic Scale continue…
Chair: Oscar Vazquez, Heriot Watt Universtity and Sylvi Høiland, Statoil ASA
19 Oxidation of Sulphides and its Effect on Sulphide Scale Formation in
Yaser Alduailej, Ken Sorbie, Heriot Watt University, UK, Harry Oduro, Mohammed Alkhaldi, Salman Alqathami, Saudi Aramco, Saudi Arabia
20 The Evaluation and Development of Exotic Scale Inhibitors Using Kinetic Turbidity Testing
Jamie Kerr, Clariant, UK, Issam Aarag, Clariant Norway, Emma Williams, Clariant, UK
Corrosion
Chair: Oscar Vazquez, Heriot Watt University and Sylvi Høiland, Statoil ASA
21 Assessment of pH stabilization in low temperature regions of long subsea pipeline
Attila Palencsár, Marion Seiersten, Tonje Berntsen, Tor Hemmingsen, IFE
22 Downhole Corrosion and Scale Inhibitor Compatible with Unconventional
Metallurgy of Chemical Injection Valves
Marko Stipanicev, Øytein Birketveit, Ole Gilje Avaldsnes, Schlumberger Norge, Norway
Closing remarks
Sylvi Høiland, Statoil ASA, Norway
Coach departure from hotel for Oslo airport Gardermoen
Train Departure for Bergen
Date: 26 March 2017, Dr Holms Hotel
Time: 1430 - 1930
Price: NOK 2100,-
Scope Subsurface generation of hydrogen sulphide (H2S), commonly known as reservoir souring, is a clearly identified but, still, not fully understood phenomenon and can ultimately lead to challenges associated with H2S in production wells. Souring is associated with water injection for secondary oil recovery and is assumed to be due to the activity of sulphate reducing bacteria (SRB) and the broad spectrum group of thermos- and baro-tolerant prokaryotes, the archaea.
The workshop will cover aspects of basic reservoir microbiology, an update on microbial monitoring techniques, discussion of our understanding of souring patterns in the reservoir, case histories and management of souring.
Lecturer Dr Tony Mitchell has over 30 years' experience in the industry from both Operator and service companies. He is currently a Leading Advisor in Production Technology in Statoil, with responsibility for Well Chemistry and Water Management.
Course documentation The slides used during the course will be available digital and on paper during the course.
Sylvi Høiland, Statoil ASA, Chair 2017
Gordon Graham, Scaled Solution LTD, UK
Arne Dugstad, Institute for Energy Technology, Norway
Torben Skovhus, VIA College, Denmark
Anthony F.Mitchell, Statoil ASA
Gill Ross, Shell, UK
Jim Muir, Chevron
Steinar Hauan, Lundin Norway AS
Steve Heath, Baker Huges
Oscar Vazquez, Heriot Watt University, UK
Simon Østgaard, Statoil ASA
Access to the conference papers will be available 5 days prior to the event
Petroleum Abstracts (University of Tulsa, USA) All abstract and papers will be registered at the Petroleum Abstract organised by the University of Tulsa. Petroleum Abstracts is a worldwide known register for technology related to the oil and gas industry.
We offer manufacturers to exhibit their latest cutting edge technology. Use this opportunity to meet the players in the industry and help them to inform choices on equipment and service requirements, faster and more effectively
Price NOK 15000,- including one person, 2,5 meter floorspace, table /tablecloth
Bring company roll up or/and other company profiling material
Alternates are back up papers in case we see paper cancellations
Scale Inhibition and Treatment
1. Strategies for Squeezing Co-Mingled Sub-Sea Wells in the Same Flow Line – Guidelines for Scale Inhibitor Selection, Detection and Treatment Design in Complex and Deepwater Environments
Steve Heath, Neil Poynton and Sarah McClenaghan, Baker Hughes, UK, Gordon Graham and Kirsty Mackinnon, Scaled Solutions Ltd, UK
2. Development of a new biodegradable phosphonated amino acid chemistry for the control of Calcium Carbonate in HP/HT wells
Raul Antonio Di Toto, Frederic Bruyneel, Davide Parravicini, Italmatch Group, Italy
Corrosion
3. Application of Structure Performance Relationships to Develop Oilfield Corrosion Inhibitors
Paul Barnes, Schlumberger, Alyn Jenkins, Schlumberger, UK
EOR
6. Evolution of pH and Retention of Alkali Species for ASP Flooding Applications
Oscar Vazquez, Gunna Satria Hijrah Kusumah, Alan Beteta and Eric Mackay, Heriot Watt University
7. Enhanced Oil Recovery Related Water Treatment Challenges: Silicate Scaling
Cyril Okocha, Clariant, Anton Kaisera and Jonathan Wylde, Clariant
Exotic Scale
8. Selection of a Sulphide Scale Inhibitor for Application in North Sea Fields
Helen Williams,Erin Temple and Catriona McCallum, Champ-Tech, UK
9. Molecular Development of a Highly Cost Effective Gas-Hydrate Anti-Agglomerate for Deepwater Applications in the Gulf of Mexico
Corinna Nimphius, Clariant,Dirk Leinweber, Scot Bodnar, Zachary Ward, Anton Kaiser and Jonathan Wylde, Clariant

Production Enhancement & Field Case
10. A Novel Optical Technique as a Method for Investigation Produced Water Re-Injection Issues on an Offshore Field in the Far East
Raya Suliman, Baker Hughes, UK
Posters will be displayed in the poster/exhibition area and short presented in a poster session.


Scale Inhibition & Treatment
1. Experiences with stress testing produced water to evaluate scale risk: Advantages, challenges, and opportunities.
O. G. Avaldsnes, Schlumberger, R. Evjenth, Ø. Birketveit, M. Stipanicev, Schlumberger Norge, Norway
2. Modelling Squeeze Treatments in Heterogeneous, Deviated, Unconsolidated Producing Wells with Placement Challenges due to Pressure contrast and cross flow. Alistair Strachan and Myles Jordan, Nalco Champion, UK
3. Mechanistic Study of Interaction between Polymeric and Phosphate Ester Scale Inhibitors and Carbonate Rocks for Scale Inhibitor Squeeze Treatment
Khosro Jarrahian;Kenneth Sorbie, Mike Singleton,Lorraine Boack, Heriot Watt University, UK
4. Enhancement of Scale Dissolver Performance using a Novel Water Dispersible Cleaner. Helen Williams, Marc Timo Herrmann, Anita Sham, Myles Jordan,Nalco-Champion, UK
Flow Assurance
5. Simulating Staged, Viscosified Acid Injection for Effective Stimulation
Amarpreet Kaur, Dario M. Frigo, Gordon M. Graham and Ike Mokogwu, Scaled Solutions Ltd, UK
6. The Development of Subsea Sampling Technologies in Deepwater Flow Assurance Arena. Hua Guan, Shaleish Rathod, Schlumberger Norge, Norway
Separation
7. Wheel flow loop as characterization tool for dispersion formation and stability under realistic flow conditions. Heiner Schümann and Martin Fossen, SINTEF, Norway
8. Oxygen scavenging in monoethylene glycol (MEG)
Shiv Shankar Kundu and Marion Seiersten, IFE, Norway
Exotic Scale
9. Laboratory Investigation of Zinc and Lead Sulphide Inhibition
Bader Alharbi, Ken Sorbie and Alexander Graham, Heriot Watt University, UK

10. Halite scale monitoring and control
Baard Kaasa, Scale Consult AS, Norway

EOR
11. Development of Biocides to protect Biopolymers for Enhanced Oil Recovery
Anton Kaiser, Morgan Curren and David Parmeter, Clariant, UK
Memory Award
In light of the loss of our cherished founder of the symposium, Professor Terje Østvold, the 2017 symposium will grant the Terje Østvold Memorial Award to the author who present the best scientific paper at the symposium.
The award will be given based on technical merit, quality of presentation, potential impact for our industry or the personal circumstances of the individual.
It will be handed out during the Conference dinner on the 28th of March
Dr Holms Hotel Geilo
Single room price per night NOK 1790,-
Double room, price per night, NOK 1590,-
Price include 3 meals per day
Please pay your stay directly to the hotel upon departure
For accommodation please include date of arrival and departure upon registration
Other events within this topic: