The most important event to attend on oil and gas flow metering.
Meld meg på
Welcome to Tønsberg in October
The technical program is now finalized and we are happy to welcome all players such as oil and gas operators, regulators, engineering contractors, service companies, manufacturers, and research institutions to attend this important forum on fiscal metering of oil and gas.
The workshop has for the last 35 years been the most important event on technology developments as well as sharing experiences between companies and nations.
This international forum attracts delegates from all around the world who are interested i developing accurate flow measurement.
New technology and practical implementation
The objective of the conference is to maintain its position as the premier industry world venue for presentations and discussions of metering technology with emphasize on practical applications .
We meet the industry challenges

The industry is continuously seeking new and better solutions and the program 2017 will adress these issues
New economic realities, reducing cost, uncertainty and environmental pressure are key drivers for the industry. It is now, more than ever, of importance to stay ahead of developments in technology, regulation and practice.. The pressure to utilize natural resources by using existing facilities for tie-ins lead to an increased number of challenging subsea developments and metering concepts.
Exhibition
30 exhibitor showcase their newest Developments and Technology. A dedicated Manufacturer Session allow the exhibitors to present their Technology directly to the audience
Excellent networking opportunities
The informal format of the Workshop and the high number of delegates from more than 30 countries, mixing operators, manufacturers, suppliers, researchers, engineers, and decission makers, offers excellent networking opportunities.
You cant afford missing the most important event on oil and gas flow metering.
Register today and be part of the Flow Metering Community.
Yours sincerely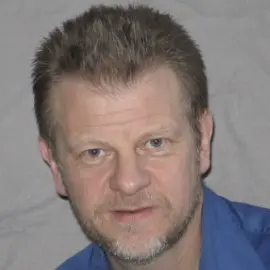 Per Lunde
Chairman of NSFMW 2017
University of Bergen and CMR
Skriv ut
Welcome
Program chair 2017, Per Lunde, University of Bergen and Christian Michelsen Research AS (CMR)
Key note
How to do sustainable business in a changed oil and gas marked
Espen Norheim, Ernst&Yong, Norway
Session 1 - Multiphase flow
Multiphase metering plays an important role in field development and operation. Reliability and accuracy are essential requirements. In the present session improvements in multiphase metering are addressed to obtain more reliable and cost-effective systems for subsea, offshore, and onshore applications. This includes development of a metrological reference network whereby multiphase flow meters can be more reliably developed and verified; data analytics to evaluate the performance of multiphase flow meters; and field testing of multiphase measurement technology
Chair: Per Lunde, University of Bergen and Christian Michelsen Research AS (CMR)
1. Joining efforts between operators within multiphase metering
Eirik Åbro, Statoil, Jean-Paul Couput, Total, Rick de Leeuw, Shell
2. Lundin Edvard Grieg and Brynhild
Implementation of topside and subsea multiphase meters, collaboration for success
Geir Kristensen, Emerson, Ragnar Heksem, Lundin Norge and Soeren Forne, sturle Haaland, Emerson
Break / Refreshments in the exhibition area
3. Data analytics application to multiphase flow meter uncertainty
in live hydrocarbons flow loop and implications on field implementation
Salvador Alejandro Ruvalcaba Velarde and Imed Benlizidia, Aramco
4. Field performance evaluation of a non-radioactive MPFM, in the Middle East
Hugo Harstad, Hamza Fahd Matallah, Audun Aspelund, Ahcene Nasri, ABBON AS Emad Safar, Ahmed Aburghiba, Fatma Al Hazeem, Mouzah Al Khatrash, Kuwait Oil Co, Bohlool Asgar, Ali,Fateh Samai, Antranik Khokazian, SGS Gulf Ltd
Break / Refreshments in the exhibition area
Session 2 - Oil quality
Measurement of quality is critically important in the attribution of value to crude oil streams. Errors in water content, for example, translate directly into errors in the allocation of revenue. This session will consider sampling system design and installation effects.
Chair: Douglas Griffin, UK Oil and Gas Authority
5. Quantifying mixing efficiency in automatic pipeline sampling
Susithra Lakshmanan, Jianbo Huang, Wes Maru and Andrew Thomas, Oil & Gas Measurement Ltd
Evaluation of Automatic Sampler with integrated zero leakage valve on the AkerBP ULA platform
Erik Verloop and Pieter Verloop, KPS, Erik Sveinsvoll and Svenn Øvrebø, AkerBP
7. Possible installations effects on densitometer in a fast loop sampling system
Nils Petter Aarstad, Steve Gabriel Watson and Skule E. Smørgrav, TechnipFMC
End of technical program Day 1
Exhibition area is closing
Session 3 - Oil flow
Oil flow has traditionally been measured with turbine meters. Alternative methods have become quite common over the recent years. This session will focus on different challenges related to the use of ultrasonic, coriolis and differential pressure type flow meters for oil flow metering. Test results and solutions to overcome these challenges are discussed.
Chair: Morten Marstein, TechnipFMC
8. Using USMs on heavy oil applications
The woes of transition and laminar flow measurement
Terence Cousins, Oil & Gas Measurement
9. Coriolis and ultrasonic flow meters in phase contaminated oil flow
Dennis van Putten, DNV GL
10. A differential pressure meter for low Reynolds number applications
Craig Marshall, NEL
Break / Refreshments in the exhibition area
Manufacturers and Vendor Sessions
12 vendors will be presenting their cutting edge Technology in parallel sessions
Session 4 - Virtual flow metering
Many Oil and gas companies are now using Virtual Metering systems instead of more expensive multiphase meters or in combination with multiphase meters to improve the performance and robustness of the flow rate metering. Reliability and accuracy are essential requirements for Virtual meters. In the present session two operators will inform us about their experiences, and we will learn more about the sensitivity of virtual metering systems.
Chair: Asbjørn Erdal, Statoil ASA
11. Virtual flow metering solutions: Field experiences & lessons from operator
Jean-Paul Couput and Najla Lahiani, Total E&P, Vanessa Richon, Total E&P Norge
12. System Metering and Monitoring of Edvard Grieg
Håvard Ausen, TechnipFMC, Kjartan Berg, Lundin, Hans Jacob Pande and Marit Larsen, TechnipFMC
13. Virtual flow metering - Sensitivity analysis
Stian Tangen and Roar Nilsen, Kongsberg Digital
Break / Refreshments in the exhibition area
Session 5 - Wet gas
This session focuses on wet gas flow measurements based on differential pressure meters. The presentations are related to condition-based maintenance strategy for DP meters, and evaluation of wet gas correlation techniques for classical DP meters.
Chair: Camilla Sætre, Christian Michelsen Research AS (CMR)
14. DP meter verification system - Operator field results and practical use
Jennifer Rabone, Swinton Technology, Kim Lewis, DP Diagnostics
15 Generalized Wet Gas Venturi Meter Correlations: Assessment and Improvement
Martin Bjørner, Emco Controls, Philip Fosbøl, Technical University of Denmark, Mads Lisberg and Henrik Lisberg, Emco Controls
Poster sessions
Multiphase/Wet gas:
Overview of the multiphase flow and wet gas meters and market situation, Field experience of cooperation between vendor and end user, Multiphase flow pattern mapping and flow facility inter comparison, including alternative flow pattern prediction techniques for multiphase flow meters, Test and field results of a composite phase fraction meter, a magnetic resonance multiphase meter, a prototype wet gas flow and water analysis meter, and of installation effects in wet gas meters, Allocation systems with integrated process simulations,

Fiscal metering
Density measurements with new vibrating tube technology, Cost saving master meter proving with turbine meter, A new mass flow meter and field and test results of coriolis meter diagnostics, and a radiometric density meter
Chair: Camilla Sætre, Christian Michelsen Research (CMR)
Posters will be displayed in the hotel lobby and will be open for
discussion with the main author
(01) Did we miss anything?
A lecture about the use of multiphase flow meter: Past, present and future
Bruno Gerard Pinguet, NEL, UK
(02)Evaluating new generation vibrating tube sensor for density measurement under process conditions
Paul Ceglia, Alfred Rieder and Kyle Kergen, Endress+Hauser Flowtech
(03) Master meter proving with helical blade turbine meter
Didier Pabois, IdexCorp
(04) Flow testing validation of a new method for formation water and MEG measurement in wet gas
using a water analysis sensor and a Venturi
Andrew C. Baker, Rolf Rustad, Harald Solheim and Alexandre Lupeau, OneSubsea
(05) Installation effects on venturi tubes in wet-gas flow conditions
Emmelyn Graham, Michael Reader-Harris and Claire Forsyth, NEL
(06) Impact of geometrical variances on multiphase flow pattern, venturi DP and
multiphase flowmeter performance
Terri Leonard and Marc McDonald, NEL, Lev Zakharov, OneSubsea
(07) The case for integrated process simulations in allocation systems
Phil Stockton and Ami Ross, Accord Energy Solutions
(08) Accounting for influential parameters in multiphase flow pattern prediction methods
(09) Field use of a composite phase fraction meter
Allan D. Parker, David Baumley and Giles Edward, M-Flow Technologies
(10) This poster has been upgraded for Oral presentation - paper no 2
Implementation of topside and Subsea multiphase meters, Collaboration for success
Geir Kristensen, Emerson, Ragnar Heksem, Lundin, Søren Forne, Emerson
(11) A torsional vibrating mass flow meter suited for large pipe diameters and high pressure
Bjørn Erik Seeberg, Dag Wang and Christopher Grinde, GE Oil and Gas
(12) Application of the magnetic resonance multiphase flowmeter to challenging process conditions
Jankees Hogendoorn, Andrè Boer and Mark van der Zande, Krohne
(13) A Method for reducing errors in wet gas measurement with Coriolis meters
Justin Hollingsworth, Emerson
(14) Evaluation of a radiometric density meter in an export oil application
Per Vidar Wærnes, Sensor Technology, Erik Sveinsvoll, AkerBP
Exhibition area is closing
Session 6 - Gas quality
Within fiscal metering the gas quality is extremely important and is used for both sales and allocation purposes. Further, the gas quality is used for calculating emission and therefor important to secure correct environmental reporting, taxes etc. This session will look into sampling of flare gas, experience with offshore use of Gas Chromatograph and a comparison of Norsok I-106 and ISO 10723.
Chair: Bjarne Syre, Faroe Petroleum Norge
16. The search for gas chromatograph operational nirvana
Anwar Sutan, i-Vigilant, UK, Børge Olafsen, AkerBP, Norway, Andrew Runcie, PX Ltd, UK
17. Flare header gas sampler at atmospheric pressure
Ole-John Melkevik, Statoil
18. Benchmarking of on-line natural gass analysers - Comparing Norsok I-106 with ISO 10723
Jon Carlsen and Paul Holland, Norsk Analyse
Break / Refreshments in the exhibition area
Session 7 - Allocation and quality control
So you have full control over all your measurements, they are well within acceptable limits set by regulations or the operator? Well, that would all be worthless unless you have full control over the next step in your hydrocarbon value chain; The allocation system. Different partners, different shares, different cultures. Strict quality control and follow-up is mandatory in order to perform correct and fair allocation, to avoid disputes and to upkeep your reputation.
Chair: Børge Olafsen, AkerBP, Norway
19. Systematic bias in pro rata allocation schemes
Armin Pobitzer, Astrid Marie Skålvik and Ranveig Nygaard Bjørk, Christian Michelsen Research (CMR)
20. Mismeasurement management implementation experiences in Petronas
Wan Adrie Wan Ahmad, Petronas, Han van Dal, ABB
21. Lies, damned lies, and statistics of flow meter linearization
Richard Steven and Terence Cousins, CEESI
Session 8 - Gas flow
Accurate gas flow measurement is vitally important for the trading of sales quality gas throughout Europe. This session will focus on some of the commonly used technologies for the application as well as recent changes to standards.
Chair: Craig Marshall, NEL
Installation effects UFM - Skid calibration, necessity or nonsense
Marcel Vermeulen, Hilko den Hollander and Dave van Woensel, Krohne
23. Experiences with the permanent series connection of USM in German gas market
Claus Girschik, Jörg Wenzel and Toralf Dietz, Sick Engineering
24. Turbulence profile effects on ultrasonic meter performance
Eric Harmann, CEESI
Break / Refreshments in the exhibition area
25. Conversion of a large scale orifice measurement station to an ultrasonic measurement station
Steinar Fosse, NPD, Frode Bjelland and Gunter Buss, Gassco Emden, Rainer Kramer, PTB
26. The revision of ISO 6976 and assessment of the impacts of changes in this standard on
David Frederick Lander, Dave Lander Consulting, Tony Humphreys, Gasdata
Aperitif in the hotel bar
Transport to Sandefjord Airport Torp
Departure from Quality Hotel Tønsberg
20 minutes ride. Registration required. Price NOK 150,-
As exhibitor you have here a unique opportunity to present your cutting edge technology. The large numbers of sponsors and exhibitors makes the workshop event a complete arena for sharing experiences and encouraging discussions, with excellent networking opportunities. There is limited space available for exhibitors. First come, first served basis.
Standard Package: 3x2 m floor space, electricity, table/table cloth and chairs NOK 30 000.-
Plus Package: as above and a room for presentations in the Manufacturing Session. NOK 35 000.-
Prices are additional to delegate fee and accommodation. 25 % VAT will be added.
For further information, contact Anu H. Laakso, ahl@tekna.no or visit tekna.no/intconf
Per Lunde, Chairman, University of Bergen, Norway
Christian Michelsen Research AS, Norway
Steinar Vervik, Norwegian Petroleum Directorate (NPD), Norway
Douglas Griffin, UK Oil and Gas Authority, UK
Bjarne Syre, Faroe Petroleum Norge AS, Norway
Morten Marstein, FMC Technologies, Norway
Rolf Skatvedt, Total Fiscal Metering AS, Norway
Camilla Sætre, Christian Michelsen Research AS, Norway
Craig Marshall, NEL, UK
Børge Olafson, AkerBP ASA, Norway
All fees will have to be paid prior to the conference.
Members of Tekna: NOK 8 500.-
Non-members of Tekna: NOK 9 500.-
Speakers: NOK 4 750.-
Exhibition Standard Package: NOK 30 000.-
Exhibition Plus Package: NOK 35 000.-
All fees will be added 25 % VAT. Includes web based documentation, exclusive hotel costs
Delegates not staying at the event hotel are required to pay for lunch, dinners and banquet NOK 750 + VAT per day, in addition to the delegate fee. This will be added to the invoice.
Quality Hotel Tønsberg
Single room NOK 1695,- pr person pr night
Double room NOK 1495,- pr person pr night
Prices includes breakfast, lunch, dinner, banquet and refreshments during the conference.
Hotel reservation should be made through Tekna and is to be paid directly to the hotel upon departure.
NB! Accommodation is not included in the conference fee.
From Aberdeen via Stavanger to Sandefjord airport Torp (20 minutes with bus from airport or faster with taxi)
When coming into Oslo airport Gardermoen from international airports you can from there take the local train (NSB) leaving every hour for Tønsberg, 2 hours ride.
There are standard carriages and Comfort carriages, NOK 90,- on top of the fare.
Comfort carriages are quiet, comfortable, more space, coffee/tea and WiFi for free
From train station, you walk for 10 minutes to the venue hotel. Taxis are of course available
www.nsb.no for tickets. Can also be purchased at Oslo airport.
Traintable departure Oslo Airport
First train 0513 every hour until 1413. Then 13 past the hour and 43 past the hour, until 1713, then again 13 past the hour, every hour

Transport to Sandefjord Torp 27 October
Coach depart from Quality Hotel at 0830. Price NOK 150,-
Adrie Ahmad

Petronas

Education Bachelor of Electronic Engineering 1999 Graduated top of the class Staffordshire University, UK

Work experience Elektrisola GmbH / Elektrisola Malaysia 1999-2003 Instrument calibration engineer PETRONAS Gas District Cooling 2003-2007 Instrument and Control Engineer PETRONAS Group Technical Solutions 2008-2012 Senior Measurement Engineer PETRONAS Iraq Operations 2012-2015 Measurement (Metering) Staff Engineer PETRONAS Group Technical Solutions 2015 – present Head / Technical Professional, Measurement

Martin Gamél Bjørner

Emco Controls AS

Education 2012-2016 - PhD in Chemical Engineering (Applied Thermodynamics), Technical University of Denmark. 2009-2012 - MSc in Advanced and Applied Chemistry, Technical University of Denmark. 2006-2009 - BSc in Chemical and Biochemical Engineering, Technical University of Denmark.

Work experience 2016-present – Emco Controls, R&D Engineer. 2014 - Research project on wet gas metering in collaboration with Emco Controls. 2008-2012 - Various student jobs and teaching assistant positions.

Areas of expertise My main areas of expertise are: • Modeling of pure gas and wet gas flow in differential pressure meters. • Modeling of the concentration of acids and bases from conductivity. • Numerical optimization. – Parameter estimation, equation systems etc. • Uncertainty and sensitivity analysis. • Phase equilibrium thermodynamics and equations of state.

Jon Carlsen

kjemiingeniør

Norsk Analyse AS

Analytical Chemistry Engineer from Oslo and Akershus University College of Applied Sciences

Work experience: 29 years' experience within On-Line Analysers & On-line Analyser Systems.

Areas of expertise: Sampling & Sample Handling Systems, Analysers, (GC, NDIR, NDUV, FTIR, NIR, FID, TCD……) System Design & System Integration, System performance evaluation, Operation & Maintenance, Analytical System design for Maritime Installations,

Jean-Paul Couput

TOTAL S.A

Jean Paul Couput has been graduated from Superior National School of Mines in France . He obtained a Ph D in Physical Chemistry in 1981

He is author of several papers on multiphase metering , wet gas metering & data reconciliation (SPE, FLOMEKO, NSFMW, ADIPEC ...)

Work experience He is now working as Allocation & Metering Expert for TOTAL and leading Metering & Allocation department in TOTAL Headquarters ( France ) . He is involved in metering & allocation regulations development as well as in measurement / allocation audits and trainings in different countries . He is member of ISO 193

Areas of expertise He is active in multiphase metering, wet gas metering, fiscal metering, custody transfer measurements data validation & reconciliation and allocation development and standardization since 25 years. He is now developing and promoting smart metering solutions within his Company.

Steinar Fosse

Sjefingeniør

Oljedirektoratet

Education Norwegian Technical University (NTH), 1978

Work experience - Norwegian Royal Navy, 1979-81, Instrumentation - VCon, 1981-82, El./instrument contractor - Norpipe, 1982-85, Instrument engineer - Mobil Exploration, 1984-85, Instrument engineer - Norwegian Petroleum Directorate, 1985- ……Measurement Adviser

Areas of expertise - Fiscal measurement - Standardisation ISO/Norsok work - Fiscal Regulatory development - Liaison with authorities in foreign countries

Claus Girschik

Sick Engineering GmbH

Education Master of Electrical Engineering at the Dresden University of Technology, Specialization in precision mechanics, 1996 Master thesis "New sensor to measure the conductivity of liquids"

Work experience Claus Girschik worked as a research & development engineer for industrial products after his study where he gained his first experiences in product development & product design. For almost 10 years he has worked as an Application engineer for lithography machines in the semiconductor industry for the Japanese company Canon. Since more than 7 years Claus Girschik is holding the position as product manager for gas metering products of SICK.

Areas of expertise - Ultrasonic gas meters - Flow computers and process transmitters in gas measurement - Requirements from legal metrology for gas metering streams - System integration of gas meters and flow computers

Eric Harman

Colorado Engineering Experiment Station Inc

B.S. Bio-Chemical Engineering, University of Colorado

Work experience 36 years in flow measurement industry: 10Y Dieterich Standard (Emerson), 2Y Flow Systems, 18Y Veris Inc., 9Y CEESI. • Designed, built, and field tested an array of meters & hold several patents. • Presented numerous papers & presentations (ISA, PRCI, NIST) including Jetting Behavior of Perforated Plate Flow Conditioners, Velocity Profile Mapping, Pitot tube calibrations using traceable CFV's, Coriolis erosion & corrosion build-up & diagnostics.
• Working with NIST on magnetic & acoustic resonance technology in primary calibration systems. • Currently working in CEESI's Wet Gas/Multiphase Test Facility

Areas of expertise • Flow measurement, primary & secondary flow calibrations, fluid dynamics, multiphase testing, velocity profile mapping, gas-liquid mass transfer, equations of state and thermodynamic modeling.

Hugo Harstad

CTO

ABBON AS

Hugo Harstad received his doctorate degree in petroleum technology in 1998 from New Mexico Tech. His dissertation addressed increased reservoir drainage efficiency from naturally fractured, tight sandstone in the Rocky Mountains. Harstad then joined Saga Petroleum where he worked on reservoir and well modelling of the pioneering North Sea field installations with remotely operated downhole zonal control. In 2000 he joined Norsk Hydro where he held positions as field development and business development manager in the Middle East and North Africa. Projects included exploration entry positions and brown field revitalizations.

In 2007 he joined Statoil where he led an EOR feasibility project aimed at increasing oil recovery using polymer flooding. In 2011 he became Vice President for business development and strategy for Latin America and Africa.

Harstad joined Abbon, a multiphase flow meter developer, in 2015 as technical director.

Paul Holland

Business Development Director

Effec Tech Group

Education Honours Degree in Chemistry BSc (Hons) & PhD in Analytical Chemistry from DeMontfort University, Leicester, UK

Work experience Gas metrologist at National Physical Laboratory (NPL), UK for 7 years and Director of EffecTech Group for 16 years. Has 20 years' experience of natural gas measurements, both process instrumentation and in the laboratory.

Areas of expertise Gas metrology, gas chromatography, measurements of gas quality, gas quality instrumentation and performance evaluation. Production of LNG reference liquids, LNG sampling and direct measurements of LNG composition. Uncertainty calculations and statistical analysis of gas measurement data for emission measurements (EU/ETS).
Principal United Kingdom Expert for ISO / TC 158 "Gas Analysis – Preparation of Gravimetric Calibration Gases" Chairman of Gas Analysis Symposium – Natural Gas & LNG

Dave Lander

Dave Lander Consulting Limited

Education David Lander is a Member of the Royal Society of Chemistry and Chartered Chemist.

Work experience Dave Lander has worked in the natural gas business for over 40 years, having joined the then nationalised British Gas Corporation in 1974. Much of this time has been in a Research and Development environment, initially with British Gas' Research and Development Division and later with Advantica (now part of the DNV-GL group) as the UK gas industry underwent privatisation in the 1980s. In 2003 he moved to National Grid Transco (now National Grid) to provide gas quality expertise within the company and develop policy and standards in the gas quality area for implementation throughout the company. In October 2008, he left National Grid in order to pursue a career as an independent consultant in natural gas quality and energy measurement.

Craig Marshall

TUV NEL Ltd

MSci in Applied Chemistry and Chemical Engineering, University of Strathclyde, UK, 2009

EngD at Coventry University, UK, Ongoing

Work experience Flow Measurement Consultant at NEL since 2009

Areas of expertise Throughout my time at NEL I have mostly been involved with single-phase flow measurement and the use of diagnostics to provide qualitative information about the flow. Recently, this has focused on heavy oil flow measurement.

I cover my aspects in the role form desk based consultancy, R&D and business development.

Ole-John Melkevik

Overingeniør

Statoil ASA Prosessanlegg/kontor Kårstø

Education: Educated at Horten Ingeniørhøgskole Engineer with focus on Automation and Digital Technique

Work experience: 10 years as Electrician/Technician on board Gas and oil tankers 33 years at Statoil Gas Processing plant at Kårstø

Areas of expertise:

Fiscal metering for gas and liquids Compact provers Gas Chromatography Online analyzers Allocation metering Flare gas Metering

Armin Pobitzer

Forsker I

Christian Michelsen Research AS

Education M.Sc. in applied mathematics, University of Innsbruck (Austria) Ph.D. in informatics, University of Bergen (Norway)

Work experience 5 years as scientist at Christian Michelsen Research

Areas of expertise computational fluid dynamics, multivariate modelling and analysis, simulations and optimization, signal processing (acoustics), applied mathematics

Dennis van Putten

DNV GL

Dennis van Putten works for DNV GL as an expert in multiphase flow. He was involved in the design and construction of the DNV GL's Multiphase flow test facility at the Groningen office. He has a background in mechanical engineering and received his MSc degree in Fluid Dynamics on the subject of numerical modeling of multiphase flows. After his graduation in 2007 he started working at Shell spin-off company in the upstream gas processing industry.

During that time, he performed research on efficient algorithms for multicomponent condensing natural gas flows for which he received his PhD in 2011.

Currently, he is involved in the multiphase R&D work including flow regime characterization, uncertainty calculations, development of experimental techniques and focusses on test procedures and standards for multiphase meter testing.

Jennifer Rabone

Swinton Technology Limited, UK

Education MSc, Cranfield University (2001), Software Techniques for Digital Signal & Image Processing MMath (1st Class Hons), Lancaster University (2000), Pure Mathematics

Work experience 2012 – Present: Prognosis Consultant/CBM Product Manager – Swinton Technology Ltd 2009 – 2012: Sales Account Manager – Swinton Technology Ltd 2003 – 2009: Product Manager (FisCal Software) – Terrington Data Management (formally Terrington Systems Ltd) 2001 – 2003: Software Engineer – Terrington Systems Ltd

Areas of expertise Pure Mathematics, flow measurement calculations, software design, metering computer systems, condition based monitoring and verification systems, DP meters.

Skule E Smørgrav

FMC Kongsberg Metering AS

Education Master of Business Administration (MBA) - Herriot-Watt University / Edinburgh Business School, Scotland Bachelor of Science - University of California Santa Barbara, USA Engineer - Kongsberg College of Engineering, Norway

Work experience I have now worked with measurement of oil & gas for 23 years, my entire career. All of this time has been spent with the same company which has changed from Kongsberg Offshore to FMC and now we are TechnipFMC.

I have in this period had multiple positions from Project Engineer, R&D Engineer, Product Engineering Manager, Product Manager, Manager Engineering & Marketing to my current role as Engineering Manager – Operations International in our Measurement Solutions business unit. Here I have the responsibility for all the engineering we do outside the Americas.

Areas of expertise

Management, marketing, general metering system design, and ultrasonics.

Anwar Sutan

i-Vigilant

Bachelor of Engineering from Bandung Institute of Technology Indonesia Oil and Gas MBA from Robert Gordon University

Work experience 15 years of industrial experience in oil and gas industry. During his employment, he has gained much experience in integrating programs for metering system in terms of flow computer, human machine interface and gas chromatography by working for system integrator company, then he also gained much experience working for end user company being a metering technician which allows him to understand how the overall metering system works in actual site. Anwar began his entrepreneurial career in 2011 when he formed i-Vigilant Technologies, which pioneered the launch of conditional based monitoring software for gas chromatography, GCAS®, in the industry. Anwar has filed three patents application for methods to analyse gas chromatography and sample let down system. So far he has one of the filed patents granted on the GC uncertainty calculation method.

Stian Tangen

Prosessingeniør

Kongsberg Digital AS avd Horten

Education Masters degree in Chemical Engineering Bachelors degree in Material Science Certificate of apprenticeship as a Chemical Process Operator

Work experience Process Engineer – 4 Years+ for Kongsberg Digital Researcher – Short period at Norwegian University of Science and Technology Chemical Process Operator - Jotun

Areas of expertise Virtual Flow Meters and dynamic process modelling – Topsides modelling and subsea multiphase modelling.

Salvador Alejandro Ruvalcaba Velarde

Saudi Aramco Oil & Gas Facilities Eng.

Education Salvador holds a B.Sc. in Mechatronics Engineering from Tec de Monterrey campus Guadalajara, Mexico and a M.Sc. in Mechanical Engineering, Design and Control Track, from KAUST, Saudi Arabia.

Work experience Salvador has 6 years of experience in the Oil and Gas industry as Intelligent Field engineer and Project Engineer in charge of testing and evaluating new technologies in the areas of instrumentation, process and renewable energy for use in upstream facilities, including multiphase flow measurement.

Areas of expertise Salvador acted as responsible Saudi Aramco focal point for multiphase flow metering performance evaluation and standards development. His past experience includes the development of in-house methodology for benchmarking and performance testing multiphase flow metering solutions, as well as the development of business process workflows and design criteria to optimize multiphase flow measurement solutions selection for field applications.

Erik Verloop

KPS Automatic Samplers

Education M.Sc. in Management of Innovation and Technologies, Erasmus University Rotterdam B.Sc. in Electrical Engineering, The Hague University of Applied Sciences

Work experience With the company KPS since 2001, current position: Sales Director Member of the ISO-3171 committee for Automatic Sampling of Liquids

Areas of expertise Involved in Automatic Sampling of Liquid and Gas since the year 1999.

Marcellinus Vermeulen

KROHNE Nederland B.V.

Education Teachers degree in mathematics and Physics Master degree in Physics (university of Eindhoven, NL)

Work experience

5 years' experience in process equipment like mass flow measurement, on-line densitometer, on-line viscosity meter, On-line near infrared spectroscopy, waste water analysis and stack gas analysis. 20 years experience in ultrasonic gas flow measurement as developer, engineer, Application specialist, production & project manager, Marketing & Sales within Instromet Ultrasonics (now part of Honeywell) and KROHNE

Areas of expertise Ultrasonic Flow measurement in general and specifically in advanced diagnostic systems

Eirik Åbro

Spesialist

Statoil ASA Avd kontor Bergen

Eirik graduated from University of Bergen, Department of Physics, Industrial Instrumentation. Eirik holds a PhD in Industrial Instrumentation from 1999.

Work experience After working with R&D for several years with focus on multiphase metering and more generic instrumentation, Eirik Åbro started in Statoil in 2004. Eirik is specialist within multiphase metering in Statoil. He is working with both multiphase metering and wet gas metering for several topside and subsea projects ongoing in Norway and for international projects. He also is active to support operation units with multiphase metering.

Eirik is involved in technology development and qualification of new technologies within multiphase metering and wet gas metering Areas of expertise Eirik has broad experiences implementing multiphase and wet gas metering systems including testing of multiphase and wet gas meters and aspects related to PVT and fluid properties issues within metering.
Other events within this topic: